Free advertising for your online business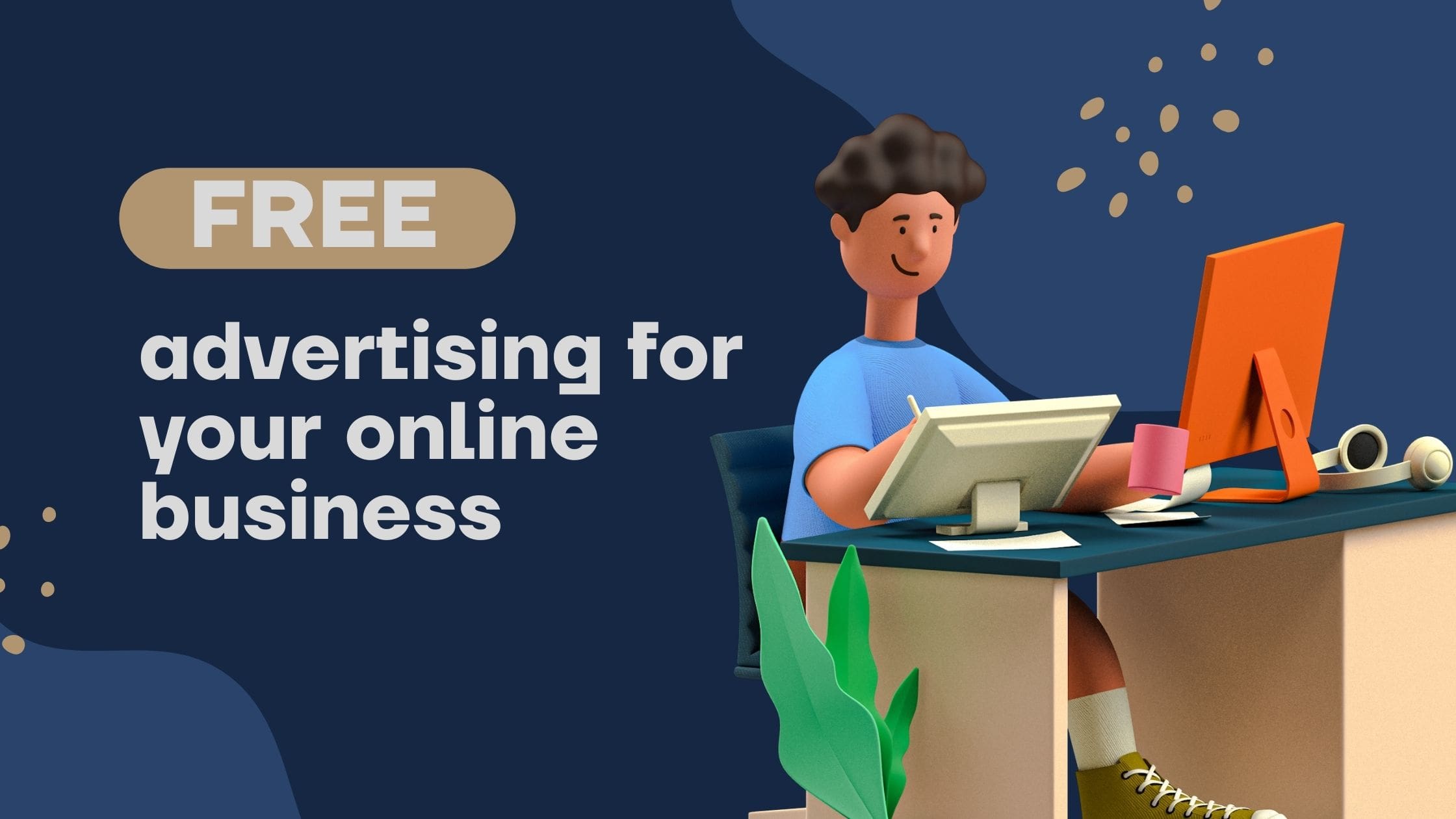 Even if you're just starting and don't have a ton of money to throw around on advertising, there are still ways to get your name out there.
Before the advent of the Internet, local companies could only afford to advertise their products through a handful of low-cost channels, such as handing out flyers or supporting low-key community activities. Now, if you know where to search, you can find just about anything on the Internet for free.
Follow these seven guidelines to successfully promote your business online:
1. Utilize business directories on the web
Signing up for Google's My Business service can help promote your company. This is a free service that will help your business get more exposure on Google and Google Maps. To do so, businesses need to complete an online registration form and a short verification procedure.
Yelp ranks among the top web resources for finding local businesses. To advertise your business and interact with customers, sign up for a free Yelp account. You may increase your sales by encouraging customers to share their positive experiences with your company through ratings, reviews, and photos.
There is a large database of local businesses available through Yahoo, which they name Yahoo! Local. It only takes a few minutes to set up, and it's completely free. Bing, Microsoft's search engine, offers a comparable service that's also simple to subscribe to.
2. Promote your company on social media
The days of uploading pictures of your pets on Facebook are long gone. Put it to use as a promotional strategy to raise brand awareness. It's a terrific approach to connecting with new customers and clients via social media. You can inform your customers of future sales and give them a glimpse behind the scenes by posting regular updates.
Instead of spending a lot of money, you may put that time towards building up your presence on social media platforms like Facebook, Instagram, and Twitter. To be successful with YouTube as a promotional tool, you need to upload content that people want to watch and that is relevant to your brand, rather than just an ad. LinkedIn is a great place to make professional and personal connections that can help you promote your business.
3. Promote your company by starting a blog
Having a blog is a great method to engage with your customers on a more personal level and increase brand awareness through your followers' networks. But don't forget that updating regularly is essential to blogging success.
Having a blog that has been ignored and left unmanaged is useless. Make sure the content of every post you make is useful to readers. Create blog pieces that introduce readers to your brand and address any concerns they may have. To increase site visits, you can also promote your blog posts on other social media platforms.
4. Optimize your website for search engines (SEO)
Search engine optimization (SEO) is crucial for attracting customers to your business's website. In a world where people are always searching for something, SEO is crucial. Using SEO, you may outrank your competitors in online search results, giving your company a marketing edge. Increased exposure and credibility in your field are two of the benefits.
To make sure your site is optimized for performance on search engines, you can pick up a book or consult internet resources to know how to market your business with SEO.
5. Promote your company by issuing news releases.
To attract customers, it's important to get your company's name out there.
If your company has done anything noteworthy, you should consider releasing a press release. They're a great way to get your name out there, and the fact that they're free to hand out is icing on the cake. Press releases can be distributed to any number of websites, including PRLog and 24/7 Press Release.
6. Participate in online forums and groups
Communities exist online for every imaginable interest. However, joining a forum only to make a few posts about your company won't help anyone and may even anger the regular customers. You should participate in the community and establish connections with people there, but you should not include your company in any way. Promoting your business should be done subtly, such as by including a link to it in your signature or just bringing it up when the timing is right.
7. Make your website content shareable
Every piece of content on your website, whether it be an in-depth blog post, an entertaining video, or the introduction of a new product, should be easily shareable. With simple buttons to share content on social media, email, or text message, your customers can easily spread the word about your company.
One can use the internet to promote their small business at no cost. To review, your intended audience is probably already active on social media sites like YouTube, Instagram, Twitter, and Facebook, so why not interact with them there? It's important to be found in active searches for the services you offer, so make use of free internet company directories. Similarly, you can wonder: What can I do to improve my visibility in the eyes of potential customers? Use a blog to convey useful information, and press releases to get the word out on significant company developments, all accessible through your website. When combined with a sound SEO strategy, your content marketing activities will yield greater results. Learn and refine your most effective methods of business promotion by trying out a variety of approaches.