Importance of logo designing and branding for new business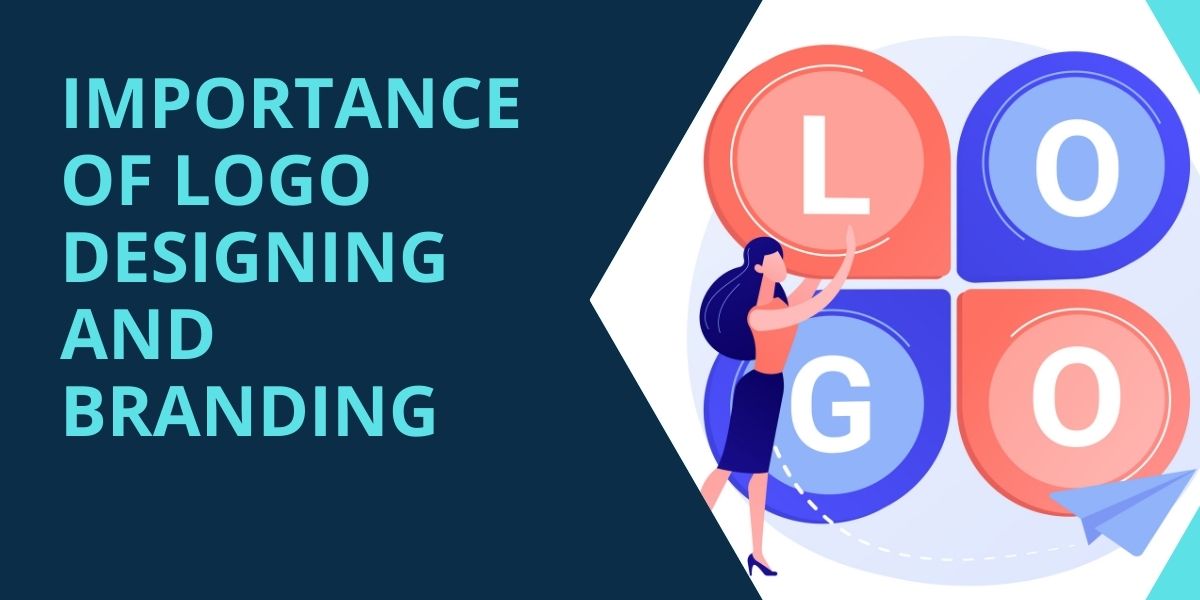 A logo is the identity of your brand. A strong logo is a building block of your company's branding that reflects your business goals. Every business owner wants their organization to stay away from the crowd to make huge profits.
In today's competitive business world it becomes mandatory to step ahead of your rivals to reach extraordinary milestones. An attractive logo can make a huge impact on the market and attract the attention of your potential customers.
A well-designed logo is a fundamental part of your business identity that portrays the company's goals. Every element of the logo, from color to font, and shape, directly excitingly impacts the business personality.
Go with a custom logo design to deliver your brand value and personality in the best way to the people. Use wisely every element of the logo for the best outcome in the long run.
Why should your business have a well-designed logo?
1. Logo creates brand loyalty
Brand loyalty is a predominant part regardless of whether you have a new business or an established one. Logo impacts your brand identity. The first thing that attracts your customer is your brand logo. 
If you are successful with the first impression, your half job is done to make them come back again. It is a constructive tool to win the trust of the people to make high profits. Establish a positive connection with your company to make them buy more products in the future. A custom logo design alone cannot establish your brand successfully. 
Other factors that influence brand loyalty:
Premium quality

Excellent customer service

Make them experience beyond their expectation

Community outreach
2. Stay unique and alluring
In this competitive world, you need to be special and unique to entice customers. A well-designed logo helps you stand out from your competitors. A good logo design that is unique and creative stands out from others to grab the eyes of the people and which is the ultimate goal of your business branding. Customer attention enhances your business further and will offer more possibilities to grow your business.
3. Efficient marketing tool
Efficient marketing is a must for your business, that is online or offline. Show off your product and service in the right way to attract more people to boost your revenue. Most people across the globe are highly active on social media platforms like Facebook, Instagram, and Twitter. 
In this digital world, a custom logo works well for promoting your company. Place your logo next to your brand name and you can succeed if it is designed uniquely so that customers can recall it even after years. Make sure your creative logo is designed well as a marketing tool to get a better online presence.
4. Create the best first impression with your logo
The first impression is worth the money when comes to business; never compromise. Engage your customers with a well-designed custom logo describing your products or service. 
If your logo is impressive, your first impression can make a huge impact. In the case of an E-Commerce business, your website or application can make a huge profit with a positive first impression. Hence, attractive logo design plays a vital role in distinguishing others.
5. Express your brand message
A logo design is not just a design full of colors, fonts, and other elements; it should express your brand message efficiently. Your creative design must be meaningful too. Convey your business value or mission to your target audience with your thoughtful logo design. You can even show them your business story to connect with your brand. A logo is a quick way to introduce your business to your audience that delivers your market goals efficiently.
Never compromise on a logo design when you kick-start your business. A strong logo establishes your brand, and it is a powerful tool to attract your potential customers to your brand to generate more revenue. The right logo design makes a huge difference.