What is a PPC strategy? How it Drives Leads & Conversions?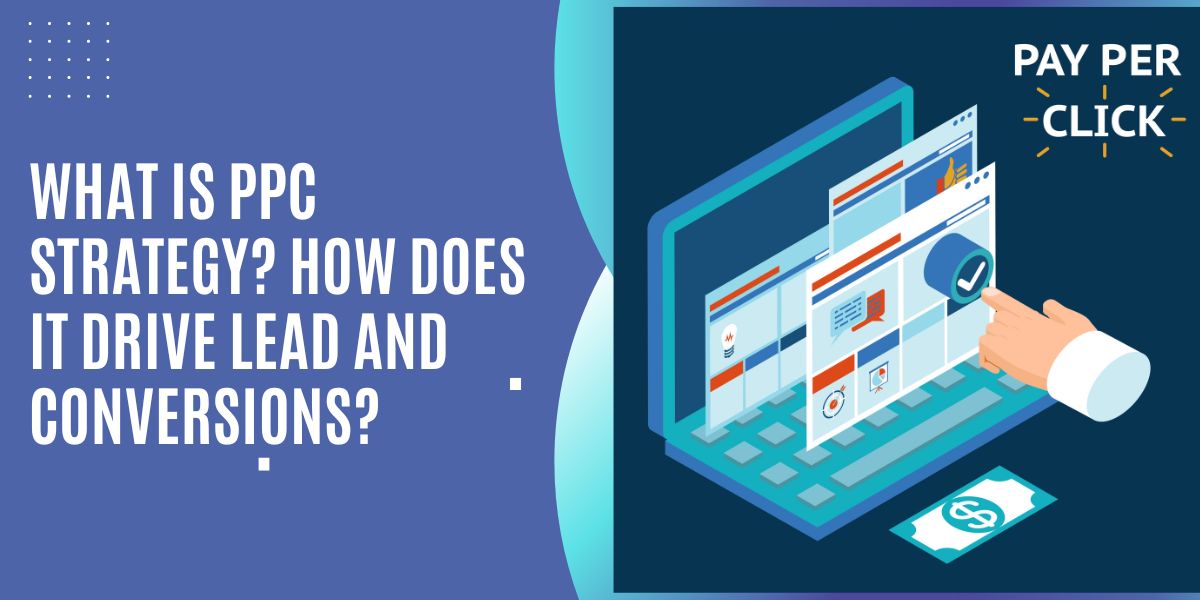 Advertising has changed significantly during the past decade. Various methods and technologies have been shown to enhance site traffic, boost brand awareness, and drive more conversions in the world of advertising, which has undergone rapid transformation in a very short period.
Pay-per-click (PPC) marketing has emerged as one of the most effective methods for reaching consumers in today's fast-paced, competitive market. Investing in a pay-per-click (PPC) strategy has become crucial for every company serious about expansion and success.
Although search advertising can provide high-quality leads, a pay-per-click campaign will not succeed without proper preparation, management, and tuning. Learn from our expert advice on how to create a profitable PPC campaign:
The First Step: Establishing Your Objectives
What are you hoping to accomplish by using PPC? The first and most important step in developing a winning campaign strategy is to determine your objectives while keeping your budget in mind. This will help you avoid throwing away money on ineffective channels and give you a better idea of which ones will work best for your particular marketing goals. 
There are some similarities between PPC planning and tactics for increasing brand recognition, boosting website traffic, and increasing lead conversion rates, but there are also significant differences. Always keep your marketing objectives in mind when creating PPC objectives, and make sure that your paid advertising efforts aren't going to overlap with your organic search efforts.
Analyze the Success of Competitors' Paid Ads
Competitive analysis is essential because it enables you to identify your rivals, discover their strengths and weaknesses, and measure how aggressively you should pursue your strategy of combating theirs.
It's possible to investigate the paid advertising strategies of competitors in several ways. If you know what keywords you want to use in your PPC campaign, you can easily see who else is bidding on those terms by searching Google. In addition to keyword research, there are several helpful internet resources for scoping out the competition for your pay-per-click (PPC) ad campaigns.
Use Appropriate Keywords
The success of your pay-per-click advertising strategy relies heavily on the keywords you choose. Spending money on ads is easily wasted if the wrong term is used.
It is essential to choose highly relevant keywords while developing a PPC plan. Having a list of keywords your competitors are using is a good start, but there are more ways to find PPC keywords. It's a good idea to begin by generating potential keyword phrases related to the product's attributes. After that, you can use tools to fill out the broad term with relevant terms.
Accessing the site's search engine and exporting the searches from the last 90 days is another option for keyword research for your PPC campaign. If your content can satisfy the search purpose, the exact list of what people seek can be useful for paid ad campaigns.
Conclusion
Pay-per-click (PPC) advertising is energizing because of the many potential benefits it offers. But you need to dial back your enthusiasm and concentrate on laying the solid groundwork. Get the support of a top PPC firm in Dubai for developing a winning PPC strategy and campaign.