Smart Strategies for Growing Your Business
Business owners, both big and small, are anxiously awaiting the end of the pandemic and the subsequent recovery of the economy. A lot of them are setting their eyes on expansion this year. Some entrepreneurs are exploring a new piece of machinery investment, while others are exploring a more adventurous strategy.
It's a sad truth that growing your business requires a lot of hard work and dedication. It entails taking care of a wide range of issues, including sales and marketing, clients, and staff. Changing your focus and diving deeply into the task are two common requirements for rapidly expanding a small firm.
Money-wise, the beginning of your company's growth will be the most challenging time. The lack of background information could be a challenge. You need to keep an eye on costs and look for ways to boost profits. Entrepreneurs always push themselves to improve their processes and products. For the company's growth, they need to take risks and try new things.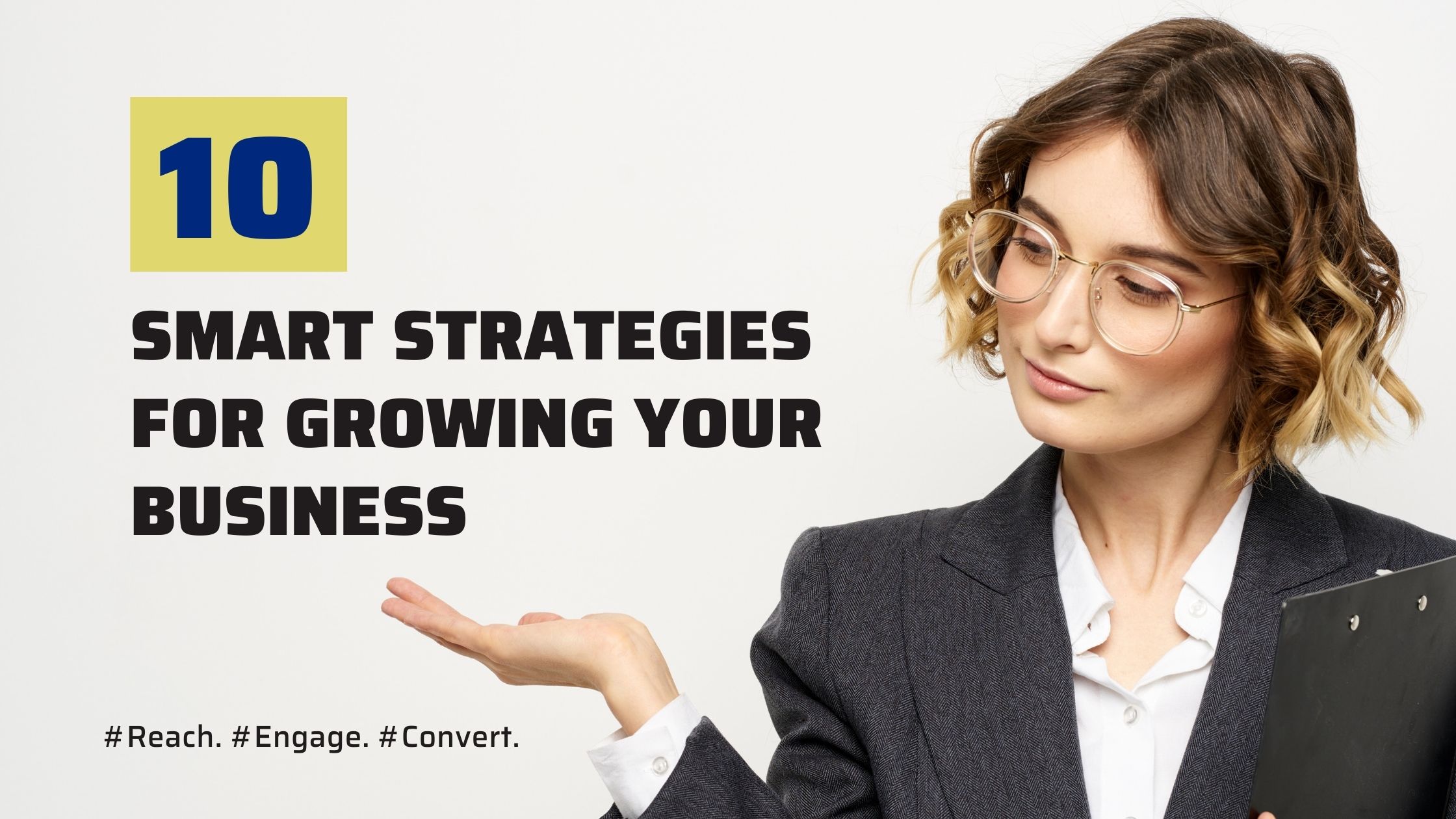 The purpose of this post is to provide you with ten methods for rapidly growing your company.
1. Enhance your competitiveness
You will have rivals unless you have a monopoly. Selling success relies on standing out from the competition. You need to develop a USP (unique selling proposition) if you don't already have one. Having this will set you apart from the competition. It could be where you are, what you sell, or who you employ.
In what ways can your company better compete with the rest of the market? One approach is to lower prices and operating expenses without sacrificing product quality or profitability. Also, you should encourage your staff to consistently perform at a level above and beyond what is expected of them. You should put money into branding if you want your product or service to stand out from the crowd.
2. Broaden your product offering
Growing a company's product offerings is heavily dependent on feedback from current customers. Both the company's infrastructure and output need to be considered in the planning process. Knowing your target market is essential when formulating a product development strategy.
You should broaden your product range. However, before you can achieve that, you need to undertake extensive market research to see what kinds of innovative items your target market is interested in. Look into how cheaply you can produce these goods, too. Come up with some fresh concepts and offer them to your ideal clients.
3. Keep your eye on the cash
Sales, revenue, and cash flow should always be at the forefront of any business owner's mind as they map growth plans. If you want to expand, you need to keep tabs on daily revenue. Don't get distracted by gross profit; instead, concentrate on the bottom line. This will allow you to see the state of the company more clearly.
Getting a loan can help you deal with your tight finances and make the expansion investments you need. However, timely repayment is essential to maintain a high business credit rating. Your company may benefit from passive income streams if it is operating on thin profit margins.
4. Increase your business's web presence
Due to its large population and early stage of digital development, Dubai is a very desirable market for online retailers around the middle east. Many individuals are switching to internet stores because of the convenience they provide.
Here are some things to keep in mind if you want to boost your online sales:
Competence in the online retail industry.     

Data regarding unique purchase trends and preferences of clients.    

Human resources to manage the internet orders.
An effective digital "storefront" will attract and keep customers' attention. Get people to your digital platform by using strategies like search engine optimization.
5. Establish a sales funnel
Creating a sales funnel is one of the most efficient methods for growing your business. It's the steps potential customers take to convert into paying clients for your business. Recognize the various sales channels and map them out thoroughly. If you can boost the number of customers that go from one stage of the funnel to the next, it can have a major influence on your business.
Your sales funnel could be anything from a physical shop to a phone line to a website to a face-to-face meeting. Constructing a sales funnel allows for more precise sales forecasting and the rapid implementation of smart business practices.
6. Raise the Quality of Your Leads
This method is used to bring in customers who are interested in what you have to offer. Let's say 5 of 10 individuals who visit your website wind up buying, and you double your traffic to 15 people. Predict the future, would you? Your earnings will improve by 50%!
It is essential to measure the performance of your sales methods by tracking the percentage of leads that become paying customers as your firm expands. You can double your sales and your earnings if your conversion rate doubles from 1 in 10 to 2 in 10.
7. Connect with Your Audience
Pay attention to and participate in your clients' purchasing processes. Determine who you want to hear from and how you can best get your message across to them. Finding the needs of the intended audience and meeting those needs is another method of connecting with them. Spending more on advertising is one way to raise brand awareness and sales.
Creating an emailing list is an excellent method to increase sales. Only contact consumers who have explicitly asked to hear from you via email. Providing clients with several opportunities to sign up for your promos is a great approach to building your email list.
8. Refine your sales techniques
Take a close look at the most important parts of your sales process and see if there's room for improvement there as well. This has the potential to significantly boost sales figures overall. Increasing the number of sales made to each customer will help your company expand.
If you can get customers to shop with you more often, you can boost your bottom line by the same amount (10%). Is there anything you can do to increase the quantity and frequency of your consumers' purchases? There should always be an effort to increase the average order size of each customer.
9. Implement a mechanism for managing customers
Order tracking is a time-consuming and difficult task when done manually. Implementing a customer management system is crucial for a company's rapid expansion. A cloud-based system is an excellent option.
When you're a startup trying to expand quickly, every minute counts. Connecting all of your marketing activities, such as email and social media, through a Customer Relationship Management (CRM) tool is one approach to getting leads to your sales staff as quickly as feasible.
Sales can be increased through customer loyalty programs. According to studies, the cost of bringing in a new client is at least three times more than the cost of maintaining an existing one. That's why it's crucial to focus on keeping your current customers happy.
10. Categorize your audience
The term "customer segmentation" refers to the practice of categorizing clients to better meet their requirements. Seek out your most valuable customers. Business-to-business (B2B) marketing allows you to divide your client into subsets based on a variety of factors, including but not limited to the following:
 Classification of a Business Sector.

The Total Amount of Individuals

Location
By breaking down your target demographic into smaller groups, your marketing team may focus their efforts more precisely.
To reach the pinnacle of success, one must constantly push oneself to new heights of effort and productivity. The desire to increase one's knowledge is also crucial. We believe that the ten smart methods we've outlined can help you take your small business to the next level.